CyberFT 1C payment module developed by CyberPlat enables its users to create, sign and send to the bank their payment documents without leaving the 1C interface, including payment orders in rubles and foreign currency, requests for purchase and sale of the currency, foreign currency control documents, etc. and also receive bank statements, messages and information on the statuses of the sent documents.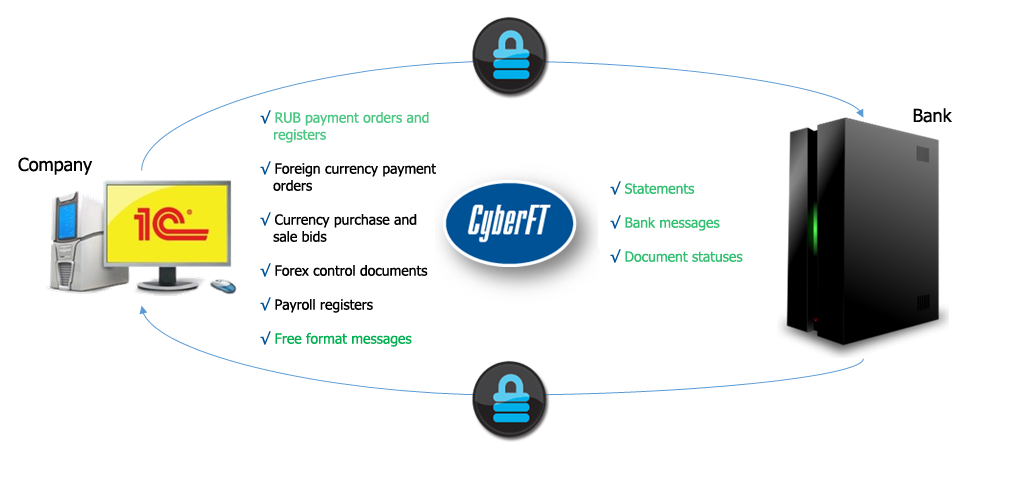 CyberFT 1C enables its users to focus on 1C and interact with banks directly without any intermediaries, such as online banking system, which significantly reduces the time required to prepare and send documents to the bank, lowers operating expenses and risks related to mistakes made while preparing and verifying outgoing documents.
Interaction between the customer and the banks via the CyberFT 1C module can be used in a variety of ways: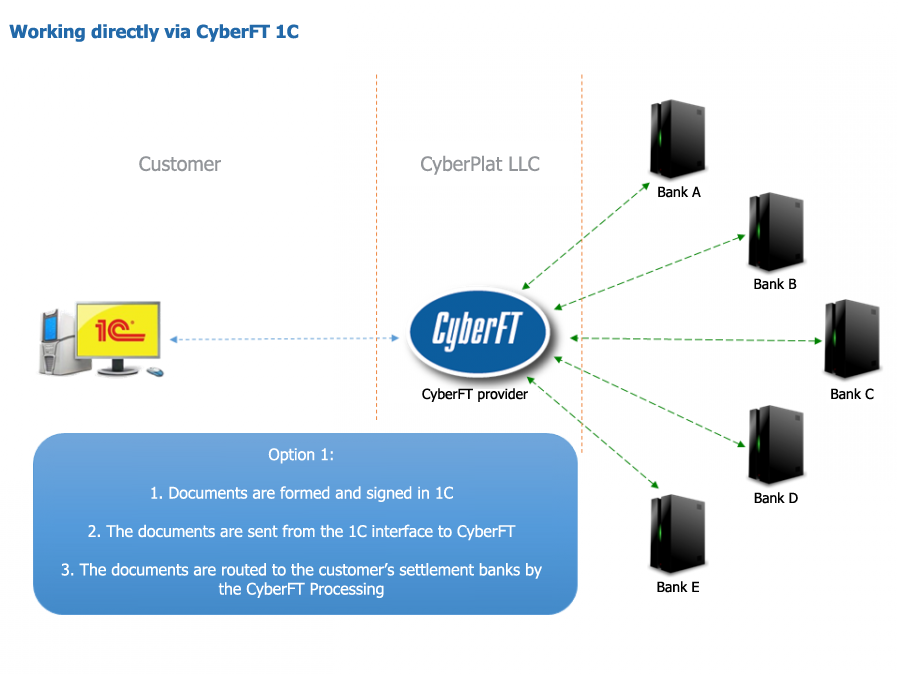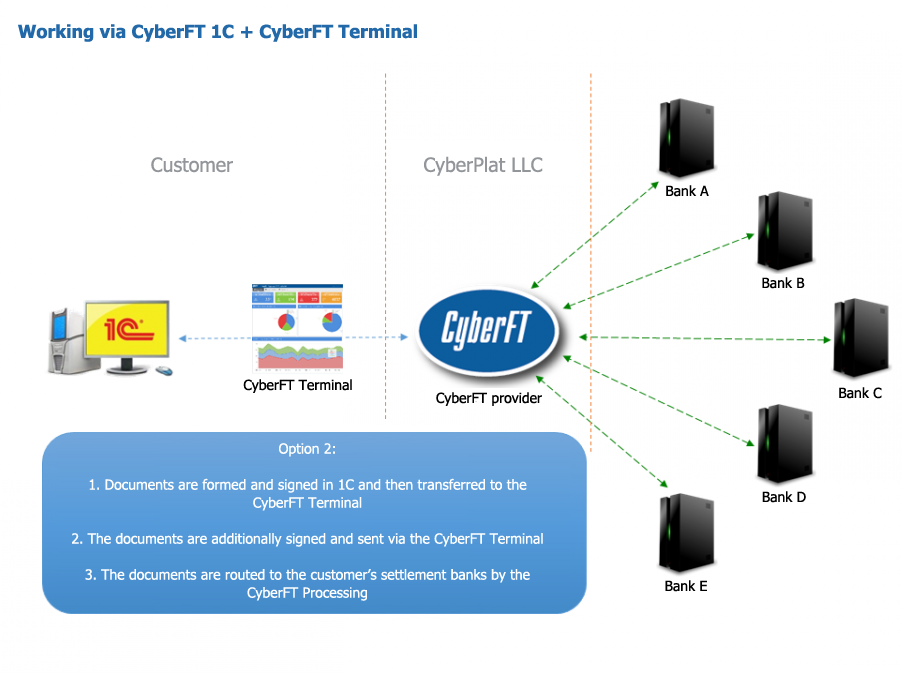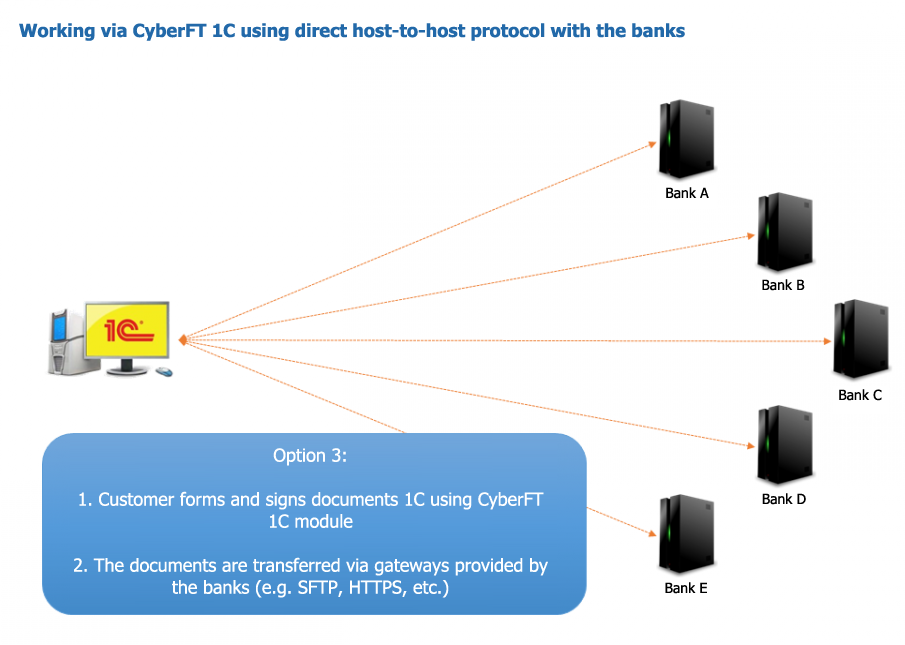 Main perks of the CyberFT 1C module
Compatibility with 1C: Enterprise Accounting 3.0 and 1C: Enterprise 8.3.
'Thick' and 'slim' versions.
Universal and full replacement of all online banking systems.
High level of security.
Supports main types of documents necessary for work with banks.
Supports CryptoPro and eToken.
Can operate with multiple banks.
Various ways of integration with banks.
Works with the list of trusted recipients.
Management of the user rights.
Documents are signed directly within 1C.